Who We Are
Sterling Associates Connecticut Office: Groton and Manchester, CT
I am a Marine Finance Specialist with Sterling Associates. Based in Connecticut, I have enjoyed boating throughout southern New England and Long Island Sound since childhood. From sailing to power boats, I have salt water in my veins.
My career in finance spans over 25 years and I am also the owner and managing director of Burke Mortgage in Connecticut. I work with each customer directly to secure the best loan and rate for your financing needs. Personal service and relationship building are the hallmarks of my success. I look forward to working for you!
860-649-5363 (LEND)
Fax 860-288-4607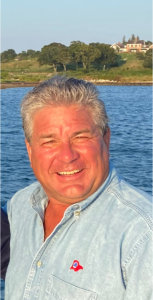 Information about Sterling:
Sterling Associates has 32 years of service lending expertise for boats, recreational vehicles, private aircraft and manufactured homes since 1991!
We strive to make the purchase process as seamless and stress free as possible. Because of the various and multiple banking relationships we have, we will have a loan program to get you the financing you need. No other company can provide as many lending choices as Sterling Associates has available.
Power or Sail
Monohulls or Catamarans
Shell Corp and Trust Ownership
High Performance
Non US citizen
Limited Charter
Sterling offers fixed and variable rate programs, and will finance all makes and models. They have multiple lending sources for older vessels up to 1989 and newer. We can handle loans nationwide and have specialized programs no other lending source can offer.
Each transaction is different, and understanding the steps and process with each lender is important. Often getting a pre-approval is a good idea so that your offer is considered without a finance stipulation. It is not "one bank fits all" in recreational lending. Often where you live, the age and type of boat will make the difference in which lender is the best fit. Sterling has many options and will work to get you the lowest rate for your particular transaction.
Other features Sterling can offer include:
Insurance – we can direct you to industry professionals for the best rates and most comprehensive coverage available.
Documentation and Titling – we work with local and national agencies to expedite Coast Guard documents, abstracts, preferred ships mortgages, and registration and titling paperwork.